Welcome to the Columbia R/C website.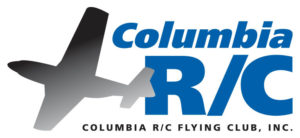 We are an AMA sanctioned flying site, Club # 1366, District VI. We have been operating as a model airplane flying club since about 1972. So we'll just call it forty five plus years.
We are located a little south of Columbia, Illinois along the scenic bluffs of the Mississippi River. Coming from the north or from the east from Missouri on Hwy 255, take the exit "Columbia IL 3 South." Immediately take the Quarry Rd Palmer Rd exit to the right. At the bottom of the exit at the stop sign take another right. Follow around past the Shell station with the red roof to the next stop sign and go straight. From there go two miles and our field is on the right side. Just look for the pavilion.
Weather Conditions – just 1.96 miles from the field, courtesy of Cameron! Click here.
---
Quick Updates and Upcoming Events
• We are having our annual Spring Swap Meet this year.
The date is Sunday, April 23rd, at Turner Hall in downtown Columbia, Illinois. If you have been to our swap meets before, nothing has changed, same time, same place and there's sure to be a great selection of RC gear to take a look at and purchase. We advertise the doors open at 8:00 but we are usually open and ready to go before then. So get there early. Remember it's first come, first served and we hope to see you there. Click here for more details.
• The club is accepting new member applications.
If you want to make an application to join our club, here is a link to the page that provides an application and info on how to do that. Click here.
---
Columbia RC would like to hear from you. Contact us for any questions regarding membership, upcoming events, field details and any information you or your club would like to share with ours.
• Mark Dehn – Club President – Email Mark
• Willi Sobozinsky – Club Vice President – Email Willi
• Steve O'Rourke – Club Treasurer and Webmaster – Email Steve
• Dave Pretto – Club Secretary – Email Dave
• Mike Muzzey – Safety Officer – Email Mike